Skip to content
Skip to navigation menu
Features of SafeNet Home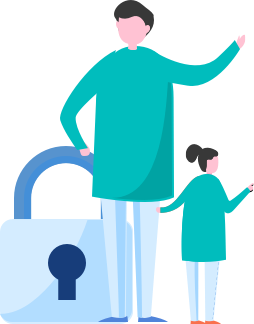 Parental Control & Reporting
Monitor your kids' online activities and manage internet usage by setting up content filtering, or assign suitable internet usage profiles for each member of the family. Parents can also avoid the hassle of configuring restrictions on routers or individual devices, with centralised network-based controls. Access to a real-time customisable dashboard allows easy management of the use of the internet in your home.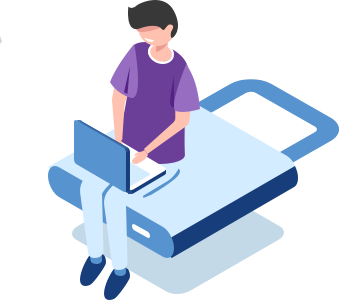 Anti-Malware
The anti-malware identifies infected devices in the household by monitoring the traffic. It then determines and notifies the type of malware and the impact of it to the subscriber. It continually probes for weaknesses in your home network to protect connected devices from malware, phishing, and hackers.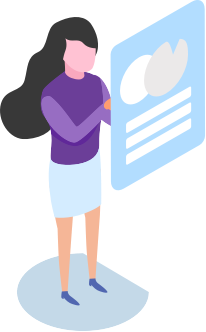 AD Blocking
The inbuilt Ad Blocking feature automatically detects adverts or pop ups designed to cause harm to end users when browsing webpages on the internet. It adds another level of protection to all devices which access the internet from your home network.
Benefits of SafeNet Home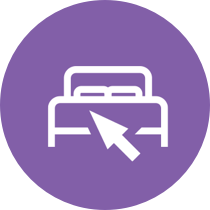 Helps parents manage screen time with homework and bedtime settings.
Enables protection with a single click, without client software.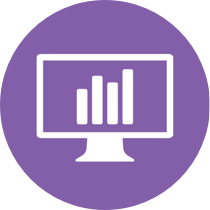 Live, customisable subscriber dashboard provides details on all blocked malware, internet usage and infected devices.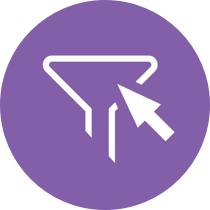 Allows content filtering for each member of the household.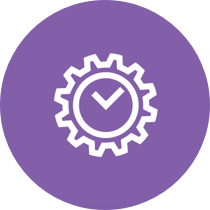 Cost effective solution for unlimited number of devices.
Select your plan
Enjoy super-fast speeds 500 Mbps
Upload speed 12 Mbps
Regular Social Media
HD Video Streaming
Light Gaming
12 Months Contract
OMR 29


Total price with VAT OMR 30.450
Enjoy super-fast speeds 500 Mbps
Upload speed 50 Mbps
Heavy Social Media
4K Video Streaming
Average Gaming
INCLUDED Jawwy TV
12 Months Contract
OMR 40


Total price with VAT OMR 42.000
Upload speed 125 Mbps
HD Video Chat
4K Video Streaming
Heavy Gaming
INCLUDED Jawwy TV
12 Months Contract
OMR 70


Total price with VAT OMR 73.500
Upload speed 250 Mbps
4K Live Streaming
Multi Device 4K Video
Heavy Gaming
INCLUDED Jawwy TV
12 Months Contract
OMR 99


Total price with VAT OMR 103.950
Terms & Conditions
Description
These Terms and Conditions (the "Agreement") govern the provision to the customer entering into this Agreement ("You") and use by You of Awasr's Security Products "SafeNet Home", if You are a personal customer, or "SafeNet Business" if you are a business customer (in each case the "Service").
Awasr Security Products "SafeNet Home" and "SafeNet Business" provide personal and business customers with content filtering, anti malware, and advertisement blocking services when using the Fibernet suite of products.
1. Use of the Service.
Upon Your acceptance of these Terms and Conditions, Awasr grants You a non-exclusive, non-transferable right to access and use the Service for Your own use (at home for personal customers, and at business premises, for business customers). You may use the Service by configuring Your computer, IP-enabled electronic devices and/or network equipment settings to use the Service
2. Fees and Payment
You agree to pay all fees for use of the Service. Unless otherwise specified, such fees will be billed in arrears for each month with the Fibernet Broadband service, and are non-refundable. Payment will be made through the existing payment channels
3. Term and Termination
The subscription for the Service is provided on a monthly basis. Changes to a subscription will be reflected in Your next invoice. You may cancel your monthly subscription at any time either from within your My Awasr portal, or by contacting the Awasr Customer Care desk. You are responsible for all charges accrued on Your account up to the time of cancellation, including all fees within the subscription period in which you cancel. Upon termination of this Agreement, Your access to the Service will end and Awasr will not be responsible in any way for your loss of the Service or for your access to alternative services. Sections 6 (ownership), 7 (disclaimer), 8 (limitation of liability), and 11 (indemnity) shall survive termination, as shall any other provision which, by its nature, is intended to survive termination.
4. Change in Service
You acknowledge and agree that the Service may change over time, and that Awasr may make changes to the Service or to the pricing from time to time in its sole discretion.
5. Ownership
You acknowledge and agree that all software, data and know-how used in the provision and operation of the Service are owned exclusively by Awasr and its licensors, and are protected by copyright and other applicable intellectual property rights and You claim no ownership or interest in that software, data and know-how. Nothing in this Agreement grants You any rights to, and You agree not to, modify, adapt, alter, copy, reverse engineer or disassemble the Service, including without limitation any software or data contained therein, in any way.
6. Disclaimer
NEITHER AWASR NOR ANY OF ITS RESPECTIVE EMPLOYEES OR AGENTS MAKES ANY WARRANTY AS TO THE RESULTS TO BE OBTAINED FROM USE OF THE SERVICE. EXCEPT AS SPECIFICALLY SET FORTH HEREIN, AWASR SPECIFICALLY DISCLAIMS ALL OTHER WARRANTIES OF ANY KIND, WHETHER EXPRESS, IMPLIED, OR STATUTORY, INCLUDING BUT NOT LIMITED TO, ANY WARRANTIES OF TITLE, NON-INFRINGEMENT, MERCHANTABILITY, OR FITNESS FOR A PARTICULAR PURPOSE.
7. LIMITATION OF LIABILITY
IN NO EVENT SHALL AWASR, ITS OFFICERS, DIRECTORS, EMPLOYEES, AGENTS, SUPPLIERS, LICENSORS, OR ANYONE ELSE INVOLVED IN CREATING, SUPPORTING, PRODUCING OR DELIVERING THE SERVICE (INCLUDING WITHOUT LIMITATION SUSPENDING OR DISCONTINUING THE SERVICE) BE LIABLE TO YOU WITH RESPECT TO THE SERVICE OR ANY ERRORS, OMISSIONS, OR INACCURACIES IN ANY CONTENT ACCESSIBLE THROUGH THE SERVICE. AWASR AND ITS OFFICERS, DIRECTORS, EMPLOYEES, AGENTS, SUPPLIERS OR LICENSORS SHALL NOT HAVE ANY LIABILITY TO YOU OR ANY OTHER THIRD PARTY FOR ANY INDIRECT, INCIDENTAL, CONSEQUENTIAL, EXEMPLARY, OR PUNITIVE DAMAGES OR LOST PROFITS, ECONOMIC OR SPECIAL DAMAGES OF ANY KIND, WHICH ARE RELATED TO THIS AGREEMENT OR THE PROVISION OF THE SERVICE HEREUNDER, EVEN IF AWASR HAS BEEN ADVISED OF THE POSSIBILITY OF SUCH DAMAGES. AWASR'S CUMULATIVE LIABILITY TO YOU OR ANY PARTY RELATED TO YOU FOR ANY LOSS OR DAMAGES ARISING OUT OF OR RELATING TO THIS AGREEMENT, OR USE OF THE SERVICE SHALL NOT EXCEED THE AMOUNT OF FEES PAID TO AWASR BY YOU DURING THE THREE (3) MONTHS PRECEDING THE CLAIM. THIS LIMITATION APPLIES TO ALL CAUSES OF ACTION OR CLAIMS IN THE AGGREGATE, INCLUDING, WITHOUT LIMITATION, BREACH OF CONTRACT, BREACH OF WARRANTY, INDEMNITY, NEGLIGENCE, STRICT LIABILITY, MISREPRESENTATION, AND OTHER TORTS. YOU ACKNOWLEDGE AND AGREE THAT THIS SECTION 8 REPRESENTS A REASONABLE ALLOCATION OF RISK AND THAT IN THE ABSENCE OF THESE LIMITATIONS OF LIABILITY, THE TERMS OF THIS AGREEMENT WOULD BE SUBSTANTIALLY DIFFERENT.
8. Acceptable Use
You agree, and shall cause all persons who you allow to use the Service to agree, that use of the Service shall be for lawful purposes only. You agree, and shall cause anyone you allow to use the Service to agree, not to use the Service for any of the following impermissible purposes ("Abuses"): (a) use of the Service in a manner that is prohibited by any applicable law or regulation; (b) use of the Service in a manner that violates the rights of any third party (including but not limited to intellectual property rights); (c) use of the Service for any invasive, infringing, defamatory or unlawful purpose; or (d) use of the Service in a manner that, in Awasr's reasonable opinion, directly or indirectly, produces a negative effect on Awasr's systems or network (including, without limitation, overloading servers on the Awasr network or causing portions of the Awasr network to be blocked).
9. Use of Data
You agree that Awasr may make use of your traffic data for research or educational purposes, or to improve the Service, so long as such data is in an aggregated form and does not identify You.
10. Governing Law
These Terms and Conditions and the relationship between You and Awasr shall be governed by and construed in accordance with the law of Oman.
11. Force Majeure
Except for the payment obligations hereunder, each of You and Awasr shall be excused from any delay or failure in performance of its obligations hereunder to the extent caused by reason of any occurrence or contingency beyond its reasonable control, including but not limited to, acts of God, earthquake, labour disputes and strikes, riots, acts of terrorism, war or other unanticipated occurrences or problems, and governmental requirements.
12. Severability
If any provision of this Agreement shall be held unenforceable by any court of competent jurisdiction, it shall be severed from this Agreement and the remaining provisions shall remain in full force and effect.